"Heathlands" 2013
This exhibition celebrates the uniquely beautiful and fragile coastal heathland of Arakwal national park in Northern NSW, particularly The Byron Bay Graminoid Clay Dwarf Heath, a critically endangered ecological community found only in Byron Bay in Northern NSW. The only remaining
2.5 acres are threatened by

weed invasion, clearing, erosion and storm water run off.
The Byron Bay Dwarf Heath is a very pretty open landscape, excellent habitat for many species of nectar feeding birds such as honey-eaters and lorikeets although numerous other birds from emus to eagles are also common.
Coastal heathlands are dominated by low, dense flowering shrubs no taller than 2m high, with a ground layer of sedges, lilies and grasses. The shrubs are often wind-pruned due to extreme exposure to wind and salt-spray. There are many flowering shrubs and plants throughout the Byron Bay Dwarf Heath, including some threatened species such as the Dwarf
Heath Casuarina - Allocasuarina defungens, the Pink nodding orchid - Geodorum densiflorum, and the Byron Bay orchid - Diuris byronensis.
The artworks in this exhibition include both acrylic paintings and digital artworks. The digital artworks are available as unframed prints on photographic paper.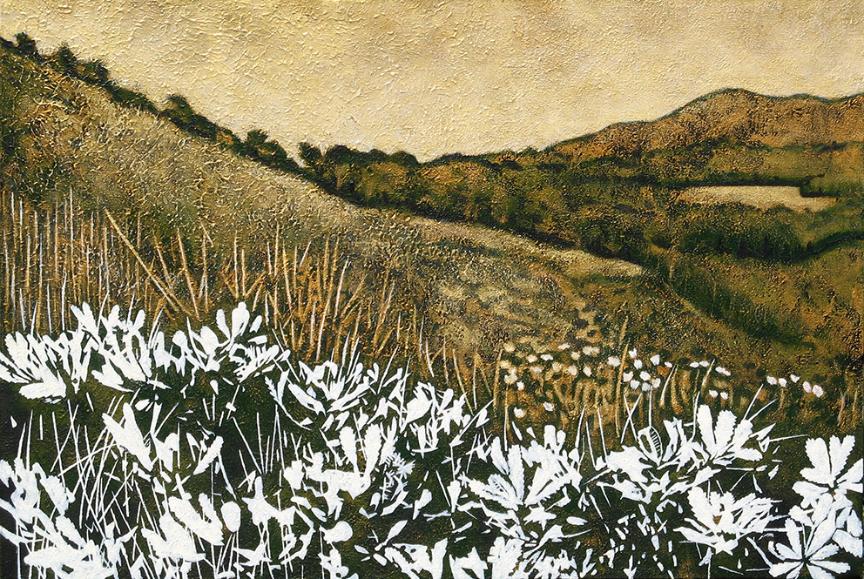 "Byron Bay Dwarf Heath 3"
Acrylic on canvas H 90 cm x W 60 cm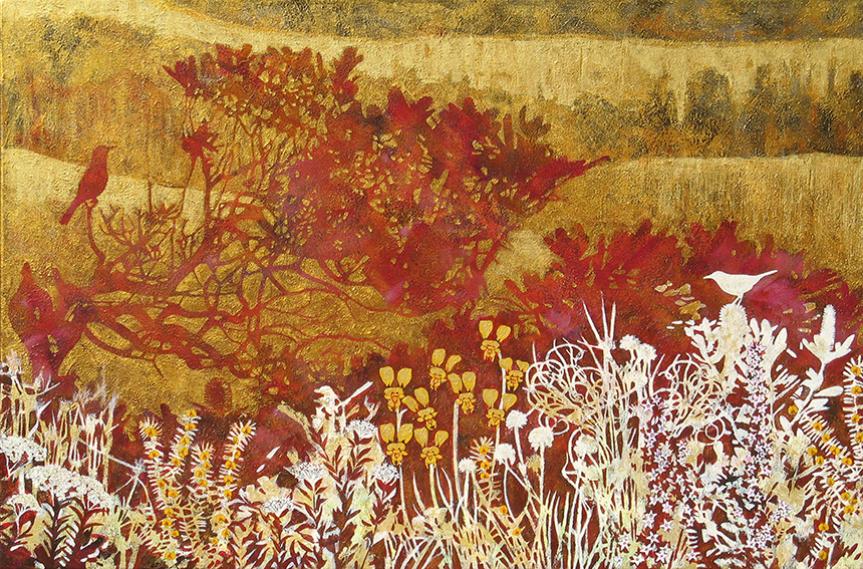 "Byron Bay Dwarf Heath 1 "
acrylic on canvas 90 cm x 60 cm
sold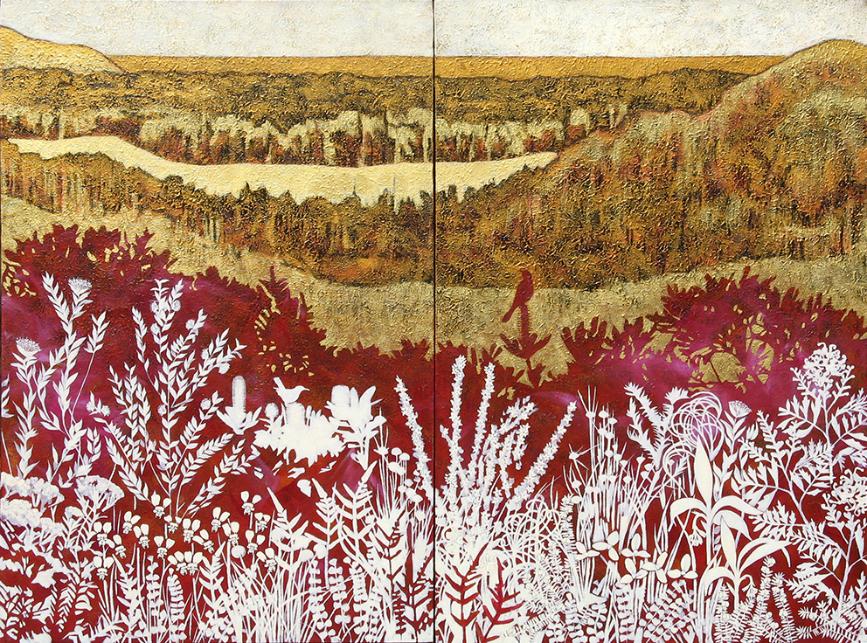 "Byron Bay Dwarf Heath 2" diptych

acrylic on canvas 90 cm x 60 cm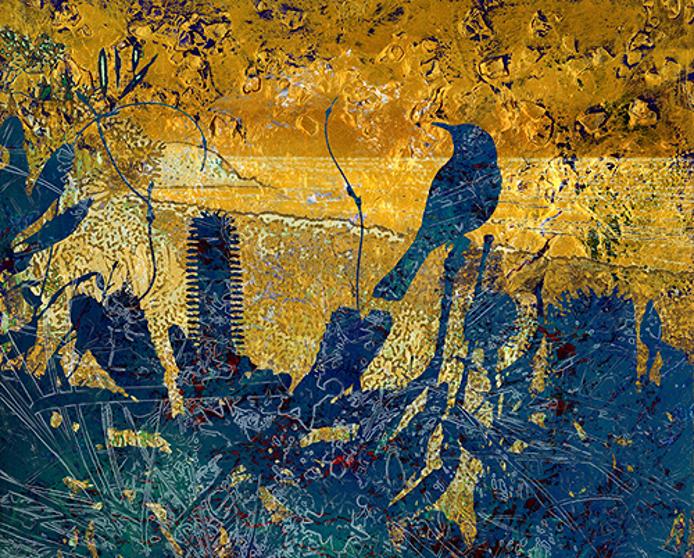 digital artwork 20 cm x 25 cm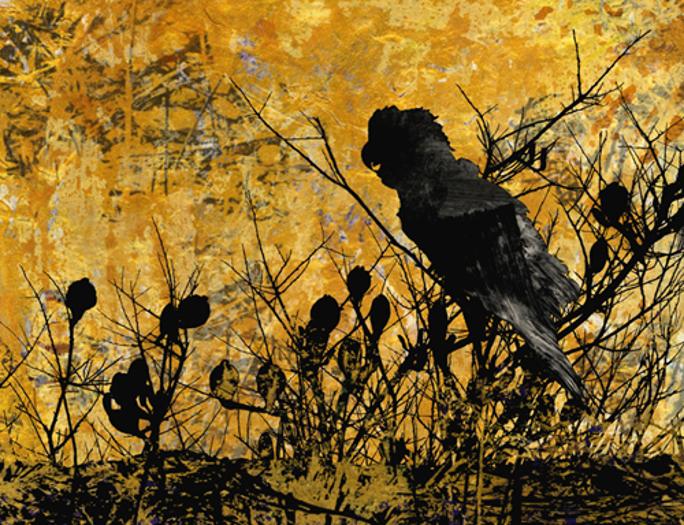 Yellow-tailed Black Cockatoo
digital artwork 20 cm x 25 cm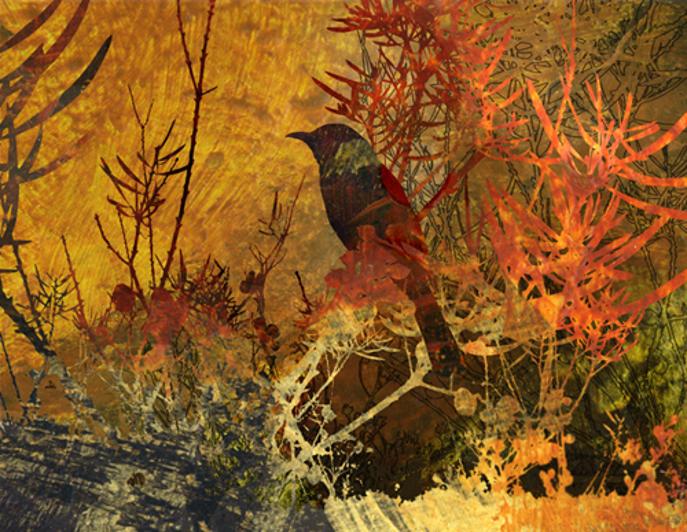 digital artwork 20 cm x 25 cm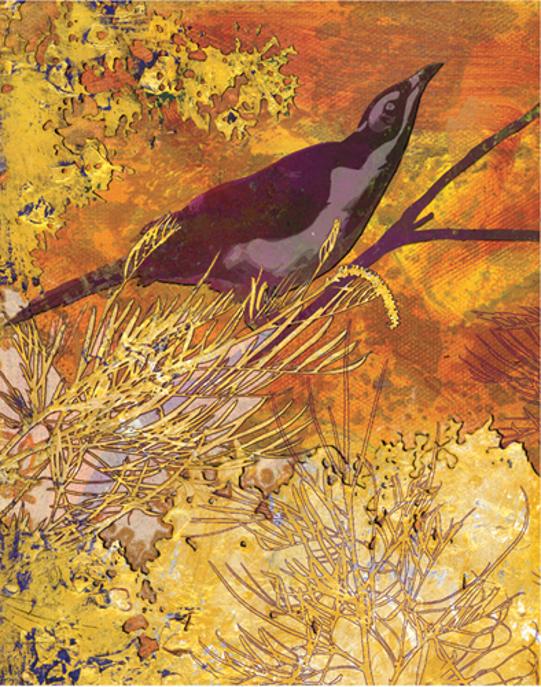 digital artwork 20 cm x 25 cm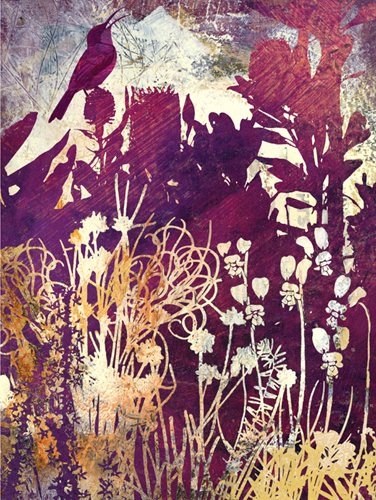 digital artwork 20 cm x 25 cm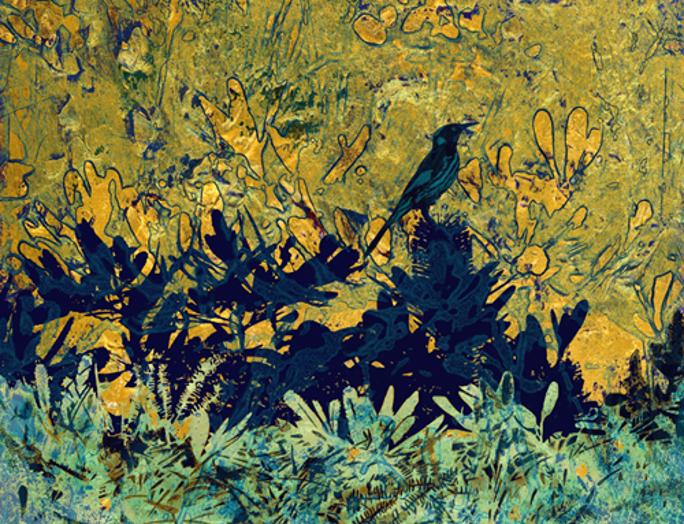 digital artwork 20 cm x 25 cm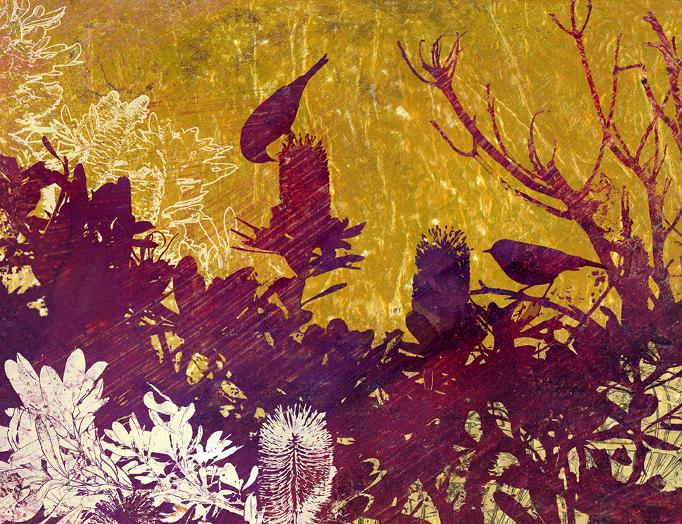 digital artwork 20 cm x 25 cm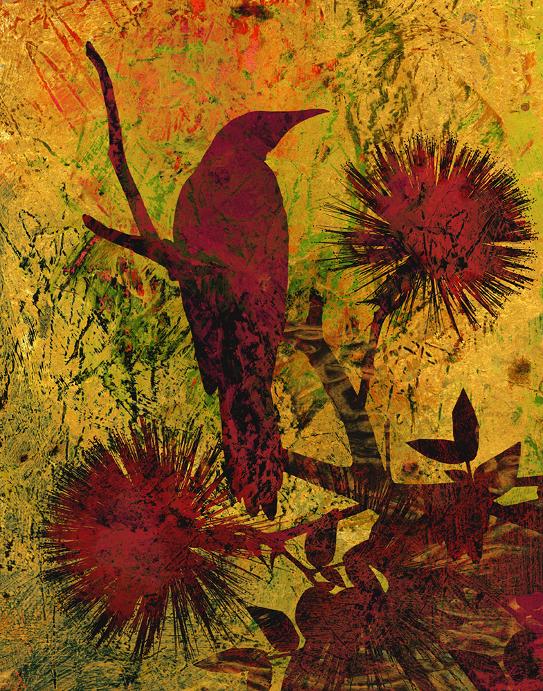 digital artwork 20 cm x 25 cm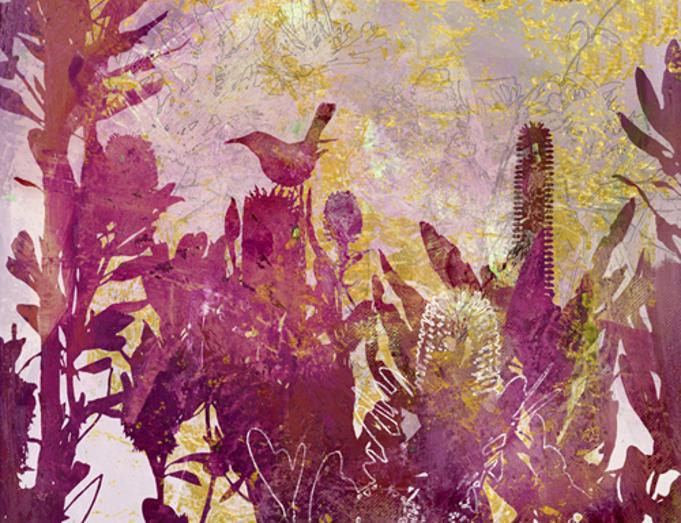 digital artwork 20 cm x 25 cm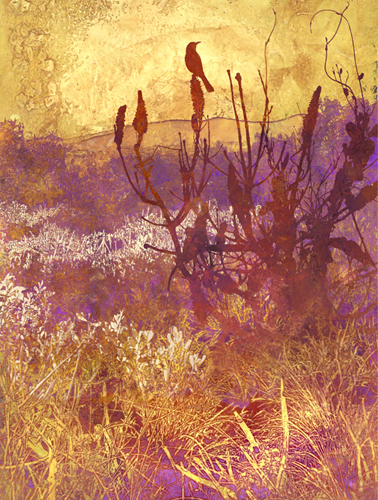 Heathland

digital artwork 20 cm x 25 cm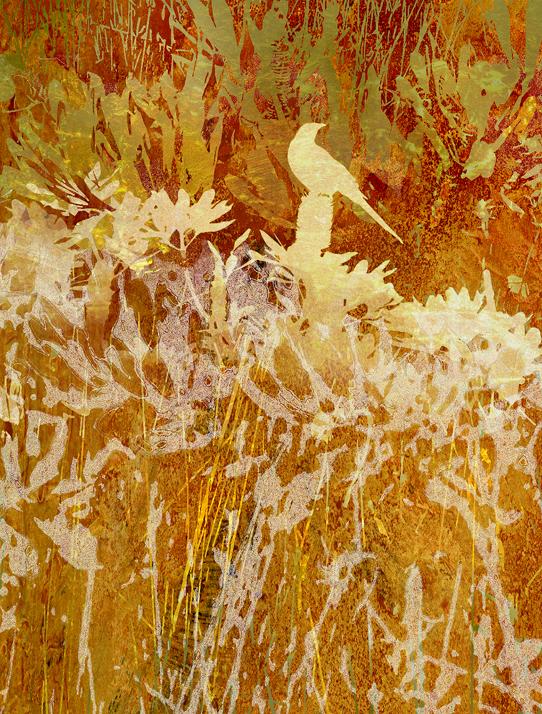 digital artwork 20 cm x 25 cm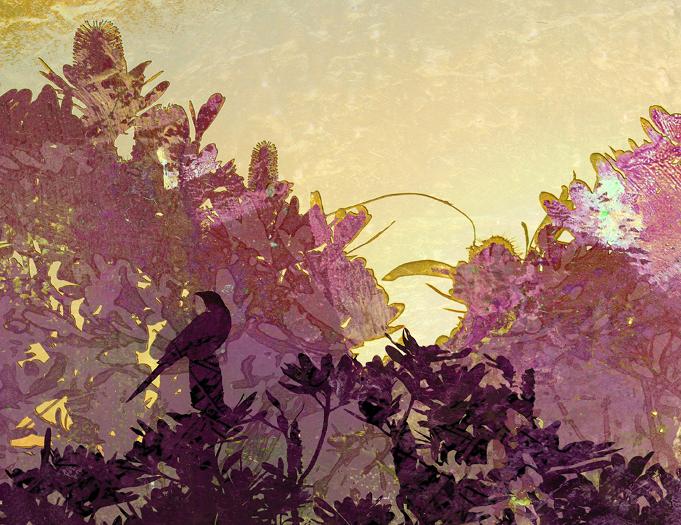 digital artwork 20 cm x 25 cm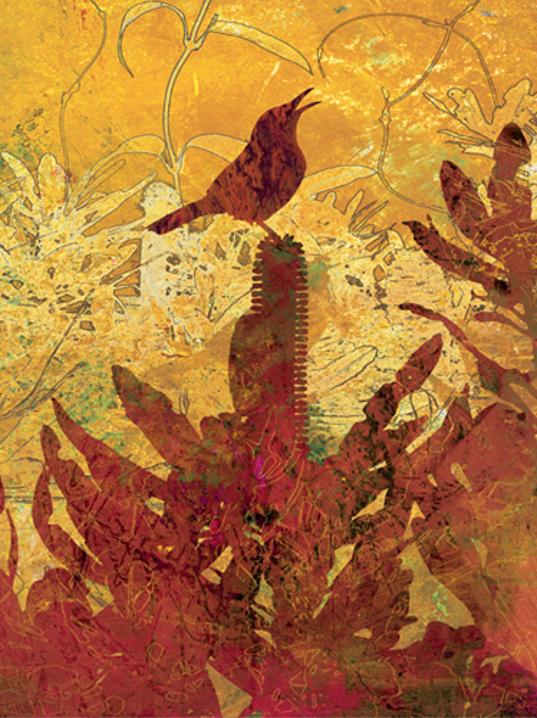 digital artwork 20 cm x 25 cm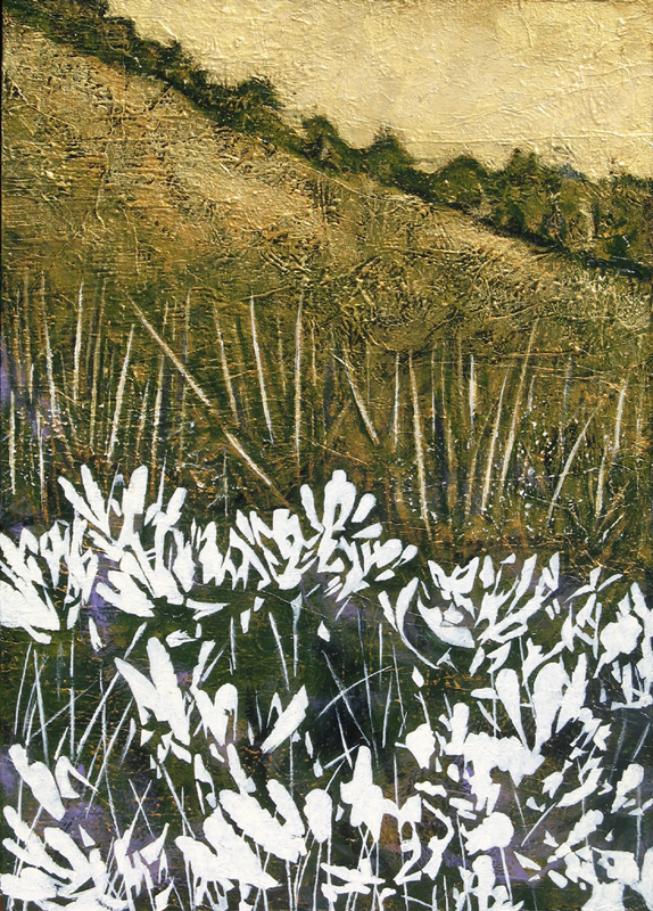 acrylic on canvas 50 cm x 70 cm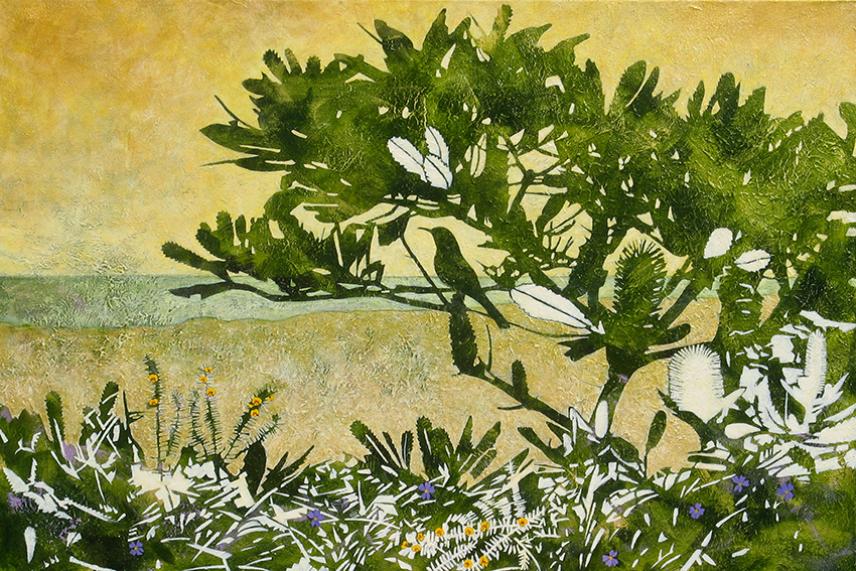 mixed media & acrylic on canvas 90 cm x 60 cm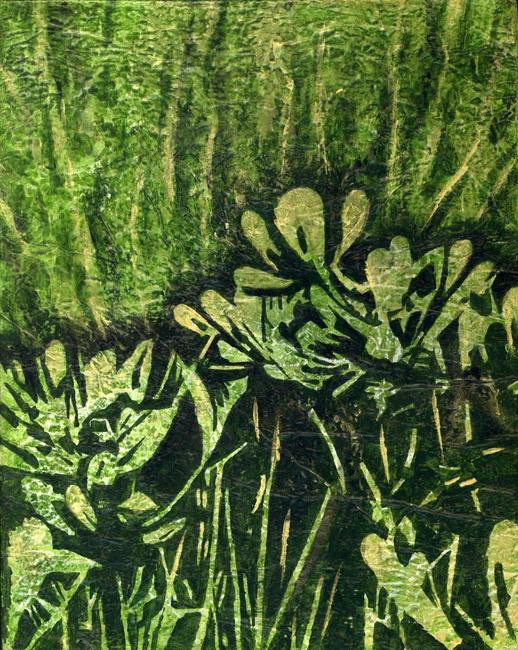 acrylic on canvas 25 cm x 20 cm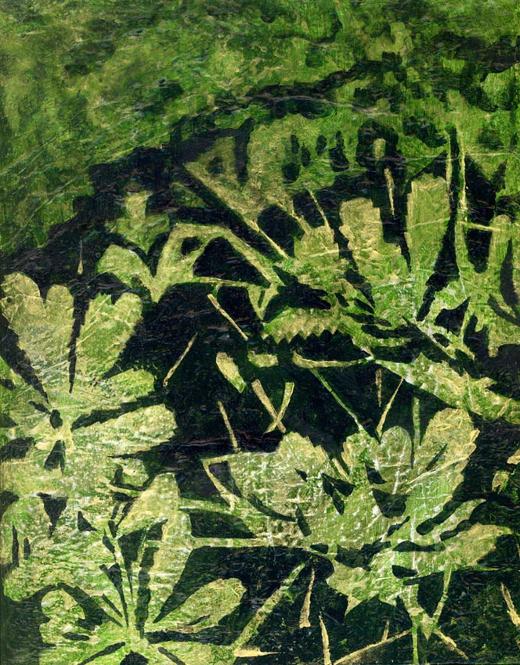 acrylic on canvas 25 cm x 20 cm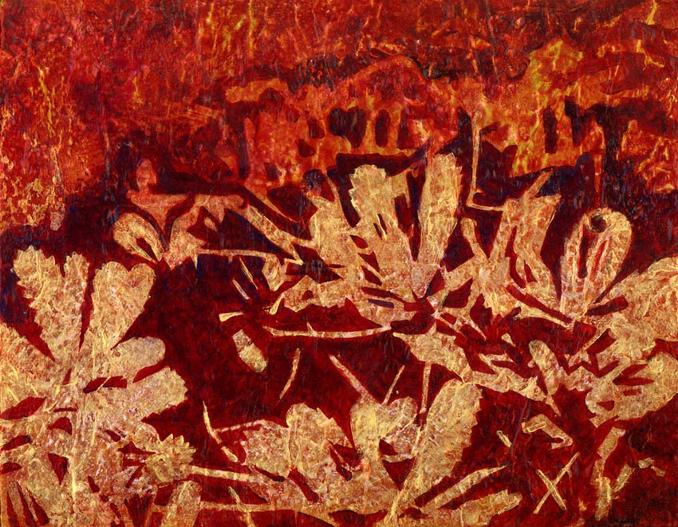 acrylic on canvas 25 cm x 20 cm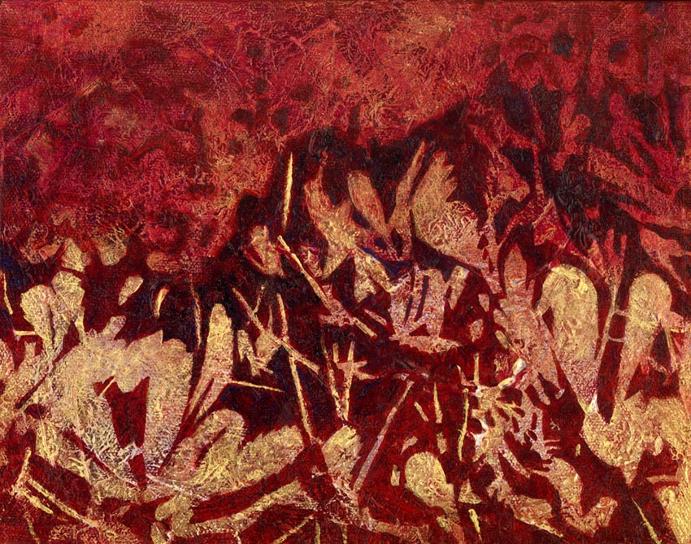 "Banksia Shadows 4"
acrylic on canvas 25 cm x 20 cm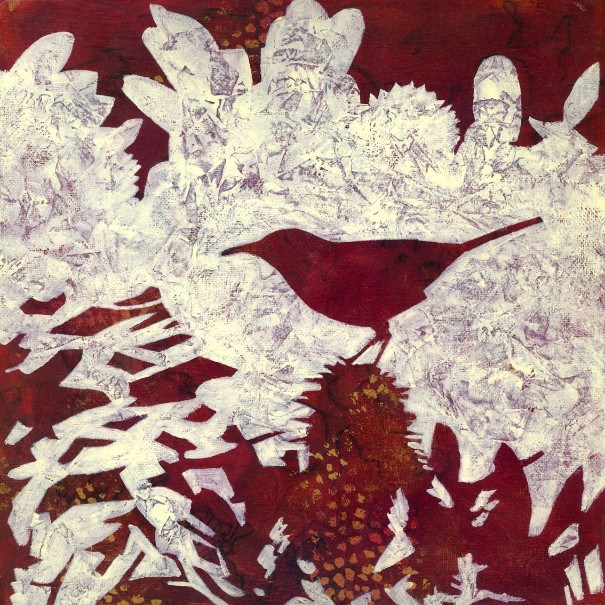 acrylic on canvas 25 cm x 25 cm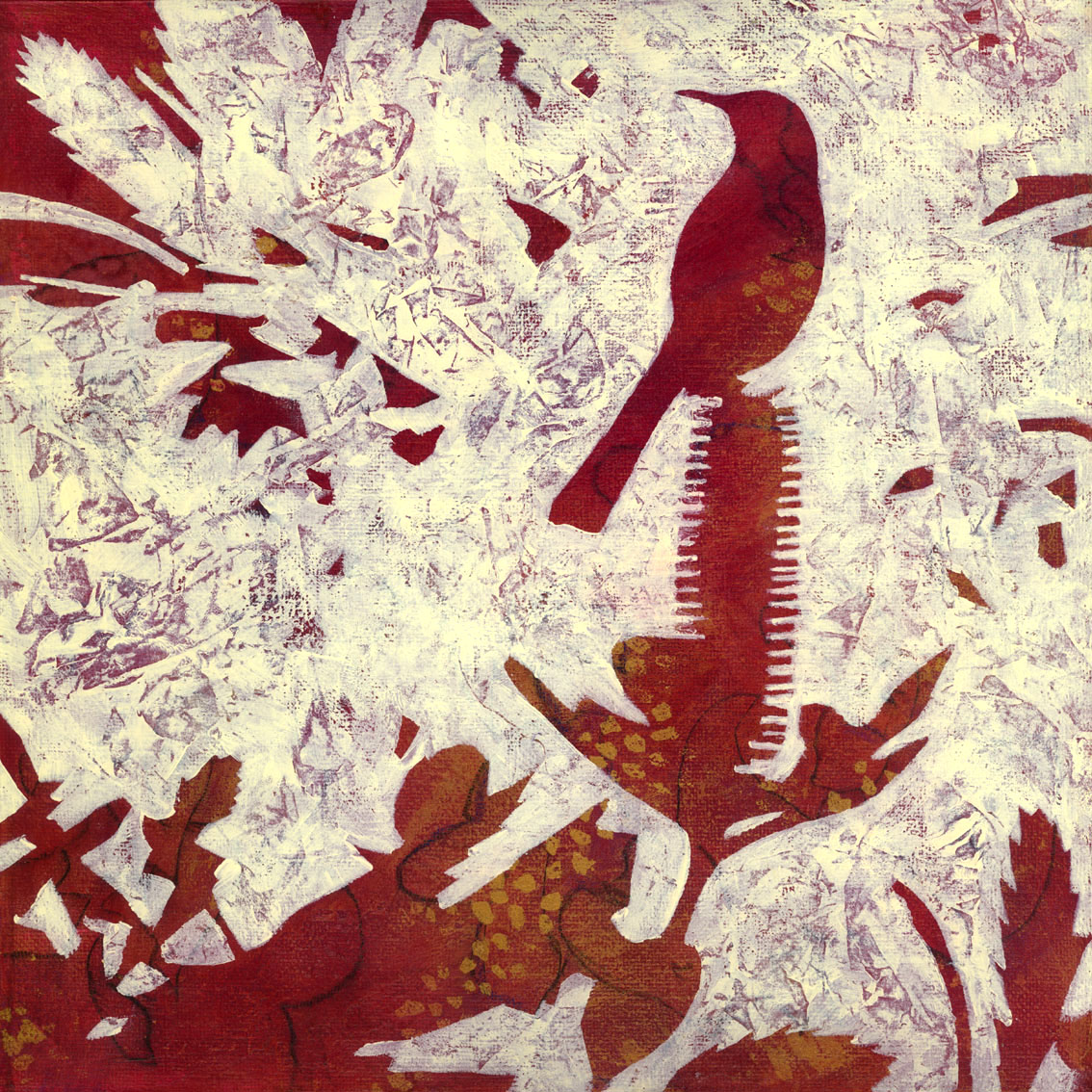 acrylic on canvas 25 cm x 25 cm
sold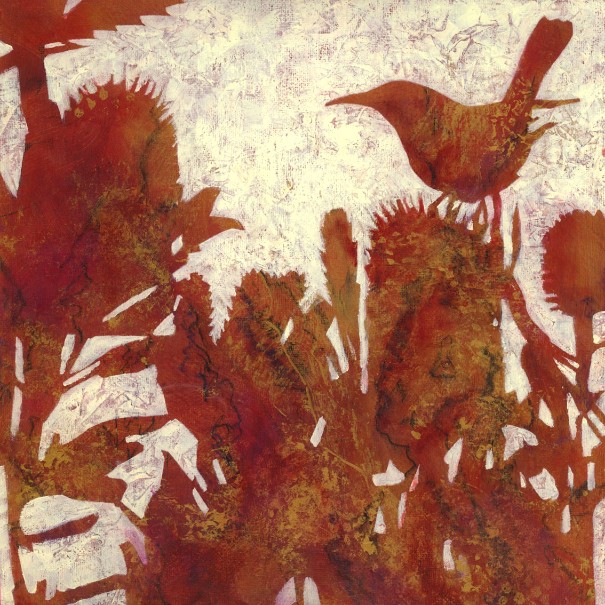 acrylic on canvas 25 cm x 25 cm