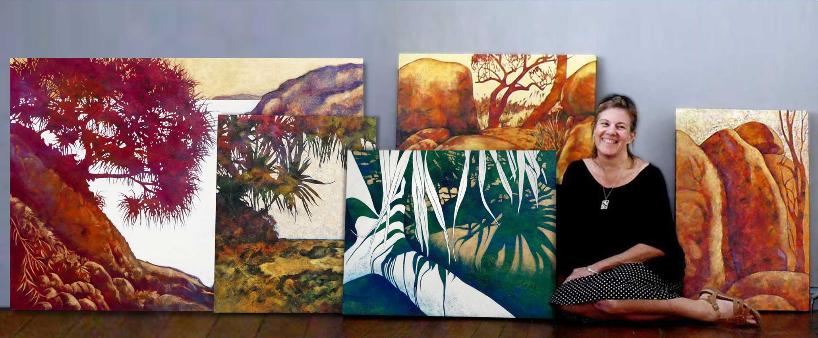 Karyn Fendley is a landscape artist based in Byron Bay in northern New South Wales, Australia.

Her artwork investigates how we remember places we have visited and how to capture the essence of those locations with simple imagery. Sumptuous, dramatic colour and flattened perspectives are a hallmark of her painting practice.

Recent artworks explore various locations in northern New South Wales and South East Queensland, including the coastal heathlands and coastal landscapes of Arakwal, Bundjalung and Yuraygir National Parks in northern New South Wales, and the granite landscapes of Bald Rock and Girraween National Parks near Tenterfield.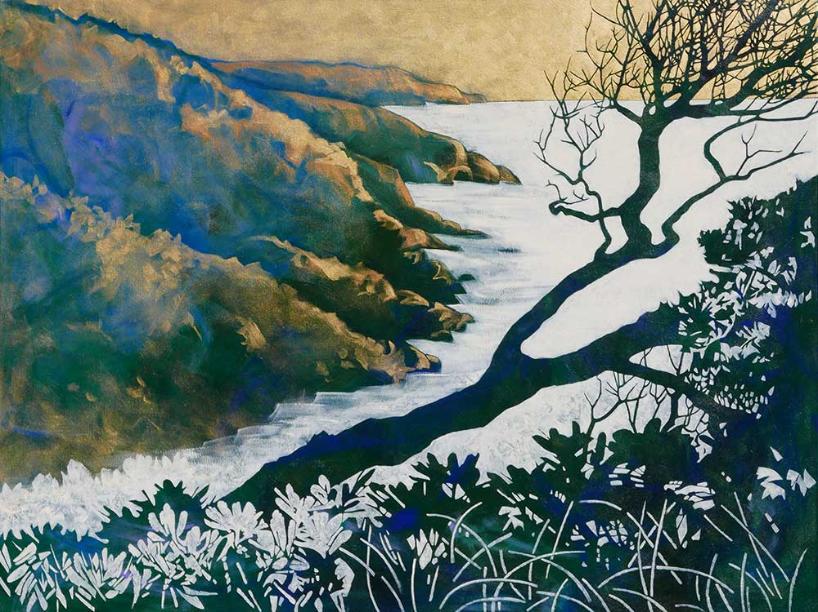 'Against the Bright Sky' Karyn Fendley 2016 acrylic on canvas h 90 cm x w 120 cm
"Frosty Morning" acrylic on canvas 75 cm x 50 c