SUN AND SHADOW - solo exhibition - Karyn Fendley

1 - 25th SEPTEMBER 2016
Karyn Fendley's dramatic landscape paintings, with their bright skies, deep shadows and silhouettes, capture the essence of sunny beaches on summer days.

After spending time at various beaches along the north coast last summer, Fendley returned to the studio to produce this series of paintings that explore extremes of lightness and darkness, and the transient liminal spaces created by shadows.
"I hope to capture the spirit of the Australian landscape and share my experience of the natural world through my artwork.
My process begins with time spent exploring the locations that inspire my work. To research this sun and shadow series I spent time taking photographs and sketching on the beaches of the Arawal, Bundjalung and Yuraygir national parks, that stretch between Byron Bay and Wooli in Northern NSW.
After spending time in the field, I return to the studio and translate my experiences of the place into composite images sourced from my sketches and photographs, blending memory and observation. I am interested in what we notice and what we remember about a place and focus on those elements rather than trying to record every detail. I carefully arrange the elements to achieve dramatic, yet harmonious images that invite contemplating viewing.
I believe that while spending time in nature or when looking at images of nature, we become aware of our own small place in the world, bringing a little perspective into our lives." Karyn Fendley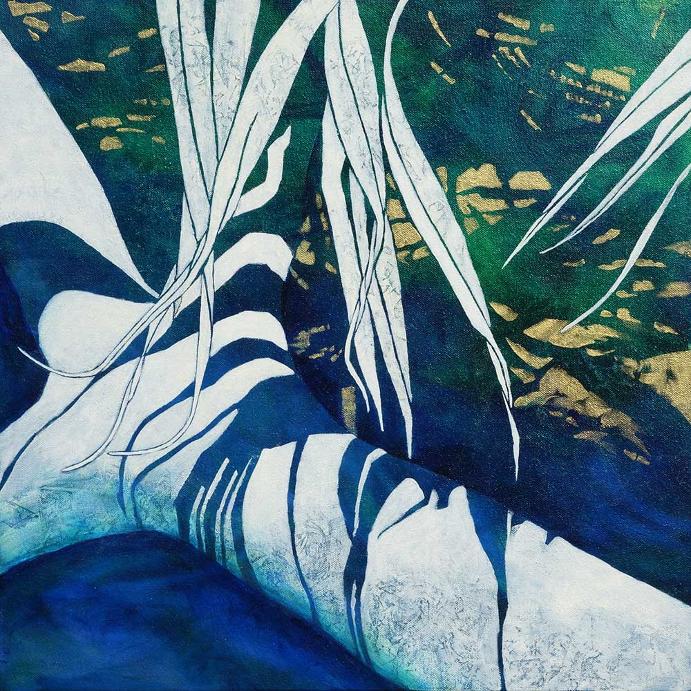 'Under the Pandanus 2' Karyn Fendley 2016

acrylic on canvas h 50 cm x w 50 cm
SOLD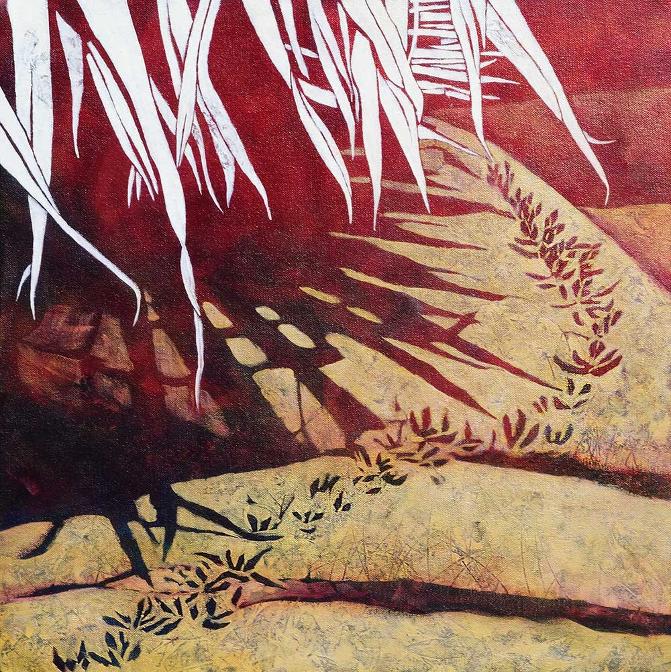 'Deep Shade' Karyn Fendley 2016

acrylic on canvas h 50 cm x w 50 cm
$700


currently on exhibition at Pack gallery studio 4/10 Station St Bangalow NSW
to enquire please contact: packgallerystudio@gmail.com ph: 0423 683 556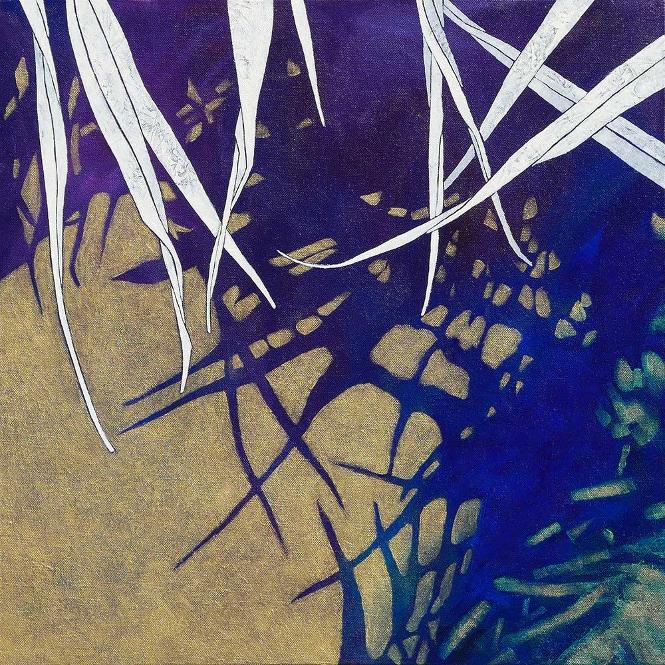 'Shifting Shadows' Karyn Fendley 2016

acrylic on canvas h 50 cm x w 50 cm
$700


currently on exhibition at Pack gallery studio 4/10 Station St Bangalow NSW
to enquire please contact: packgallerystudio@gmail.com ph: 0423 683 556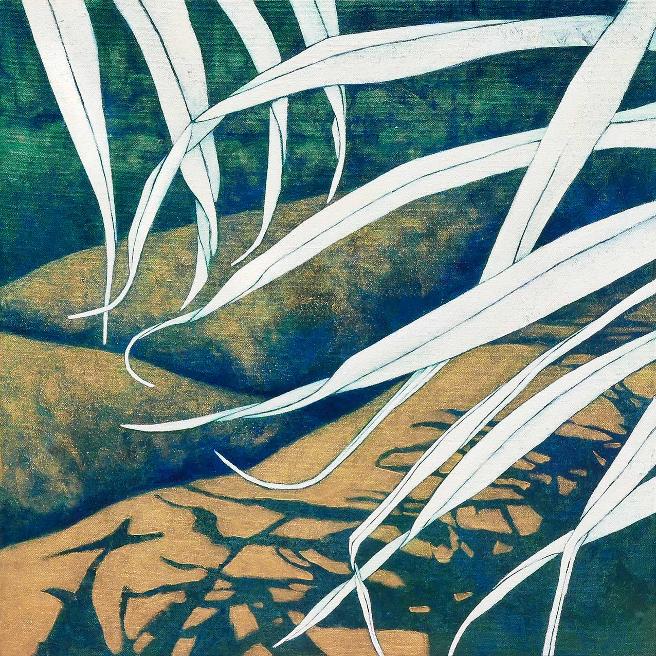 'Summer Shadows 1' Karyn Fendley 2016

acrylic on canvas h 50 cm x w 50 cm
$650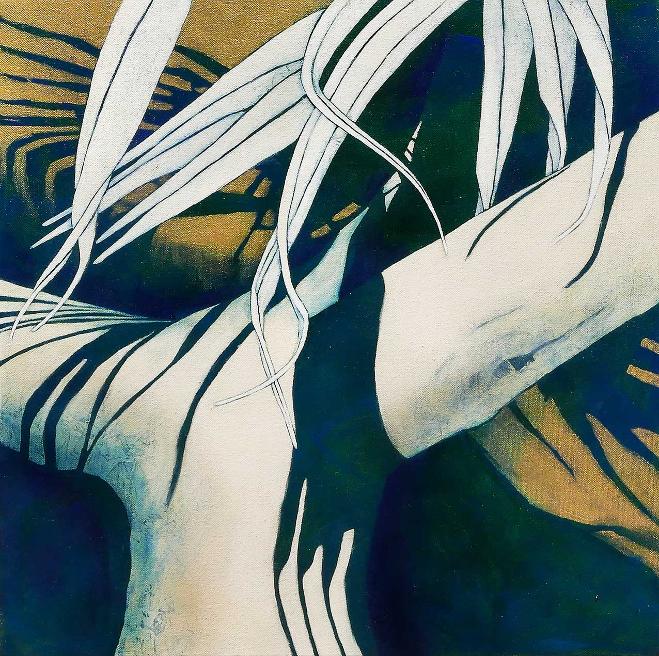 'Summer Shadows 2' Karyn Fendley 2016

acrylic on canvas h 50 cm x w 50 cm
$650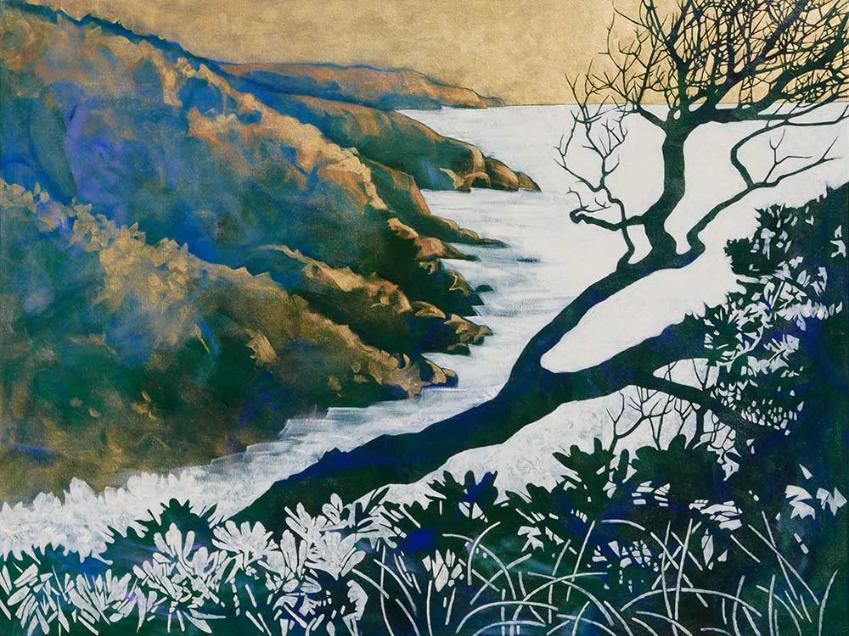 'Against the Bright Sky' Karyn Fendley 2016

acrylic on canvas h 90 cm x w 120 cm
$2900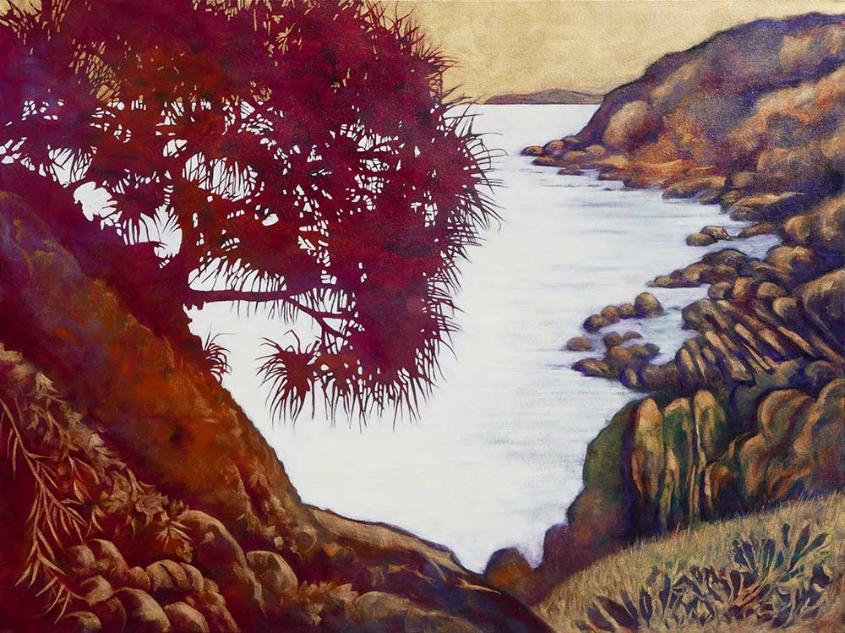 'Dazzling Cloudless Day' Karyn Fendley 2016

acrylic on canvas h 90 cm x w 1200 cm
$2900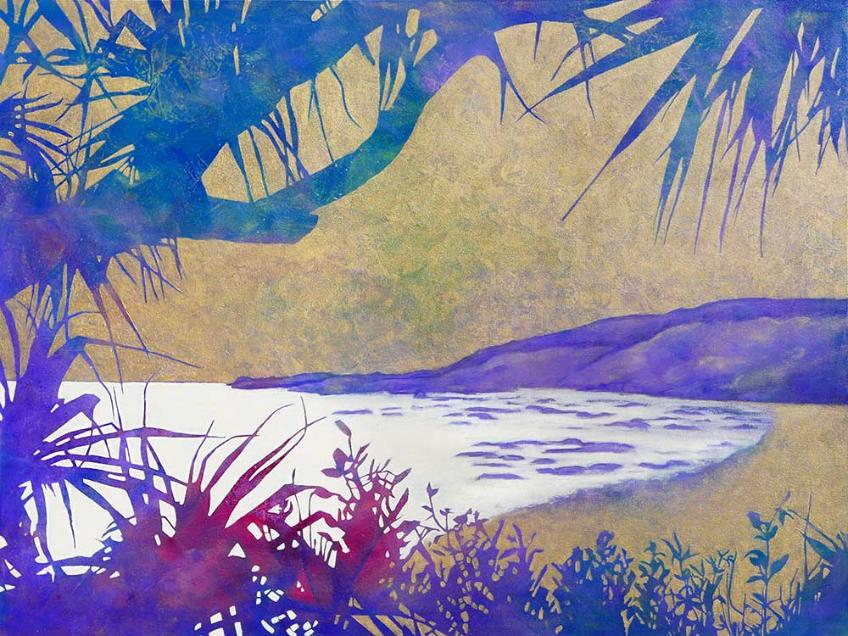 'Let's sit in the Shade' Karyn Fendley 2016

acrylic on canvas h 90 cm x w 120 cm
SOLD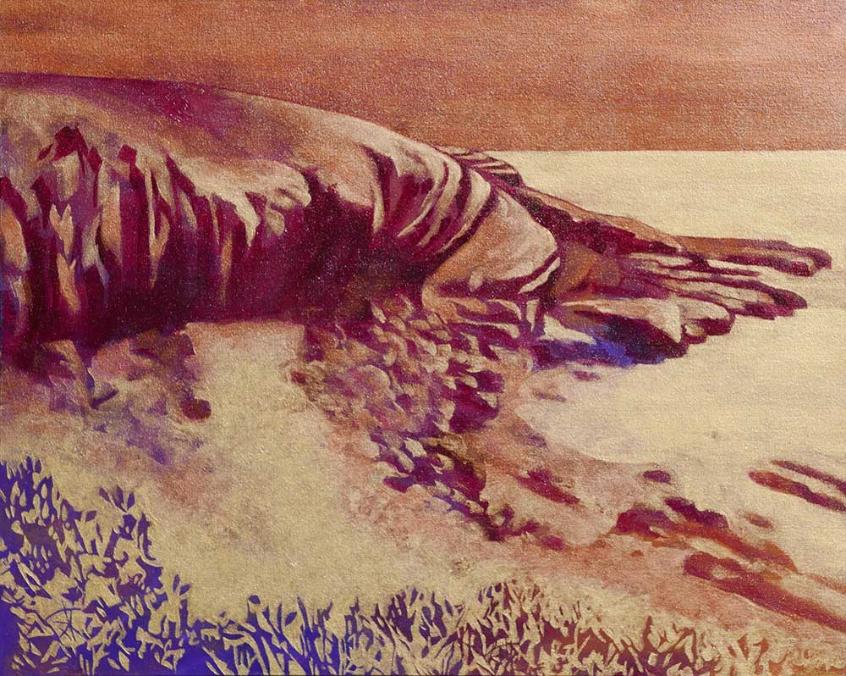 'A Glorious Day at Brooms Head' Karyn Fendley 2016

acrylic on canvas h 61 cm x w 71 cm
$1200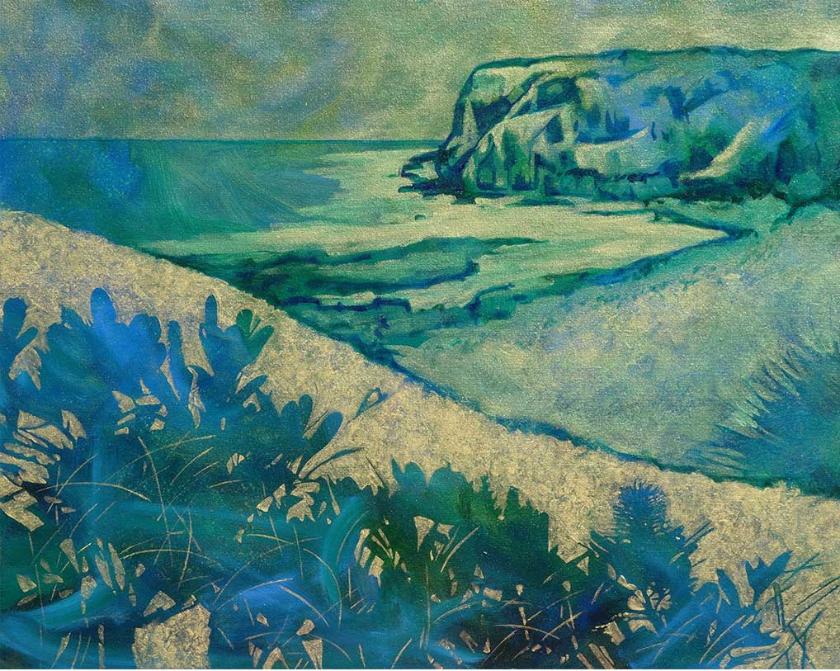 'Headland - Boulders Beach' Karyn Fendley 2016

acrylic on canvas h 61 cm x w 76 cm
SOLD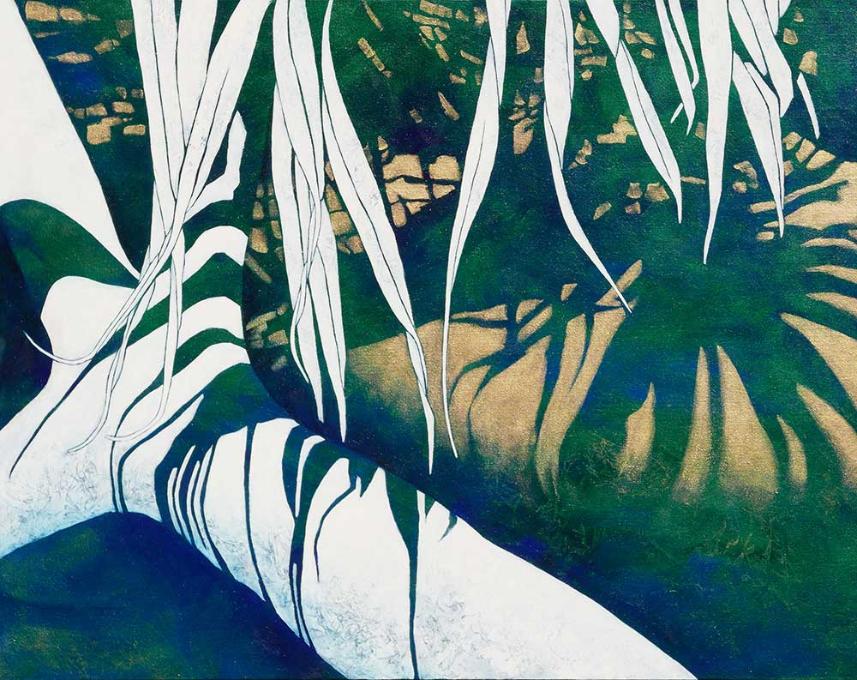 'Under the Pandanus 1' Karyn Fendley 2016

acrylic on canvas h 61 cm x w 76 cm
$1300


currently on exhibition at Pack gallery studio 4/10 Station St Bangalow NSW
to enquire please contact: packgallerystudio@gmail.com ph: 0423 683 556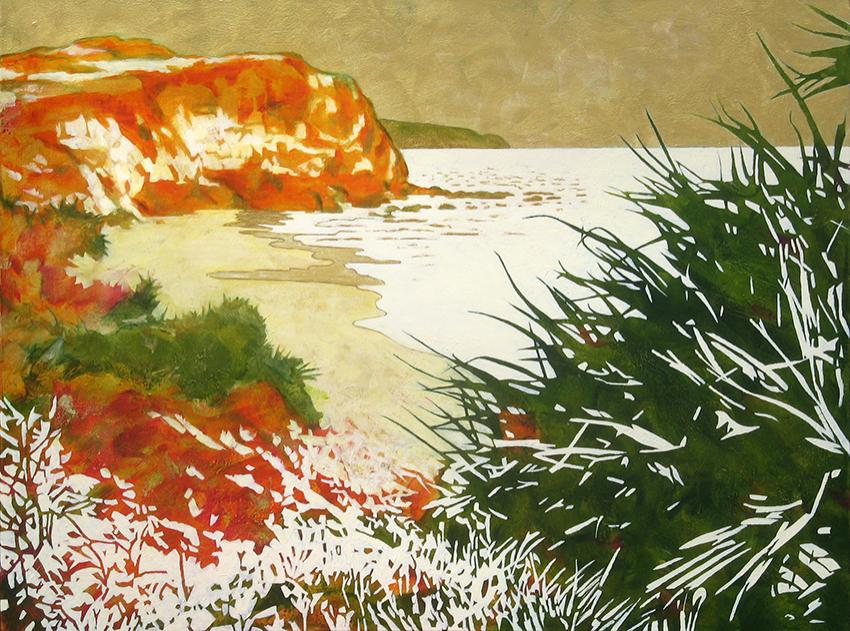 'Redcliff 4' Karyn Fendley 2014
acrylic on canvas h 76 cm x w 100 cm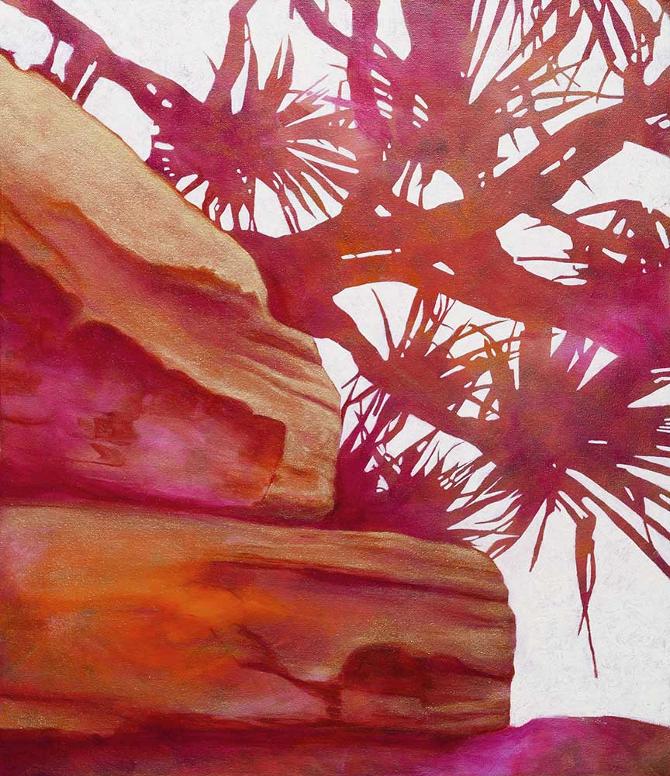 'Endless Summer Heat' Karyn Fendley 2015

acrylic on canvas h 71 cm x w 61 cm
SOLD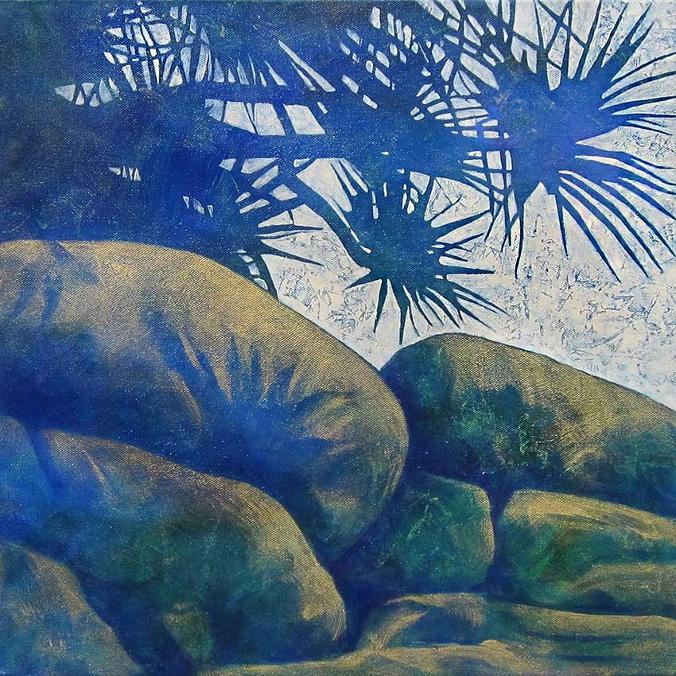 'Picnic at Goanna Headland' Karyn Fendley 2015

acrylic on canvas h 45 cm x w 45 cm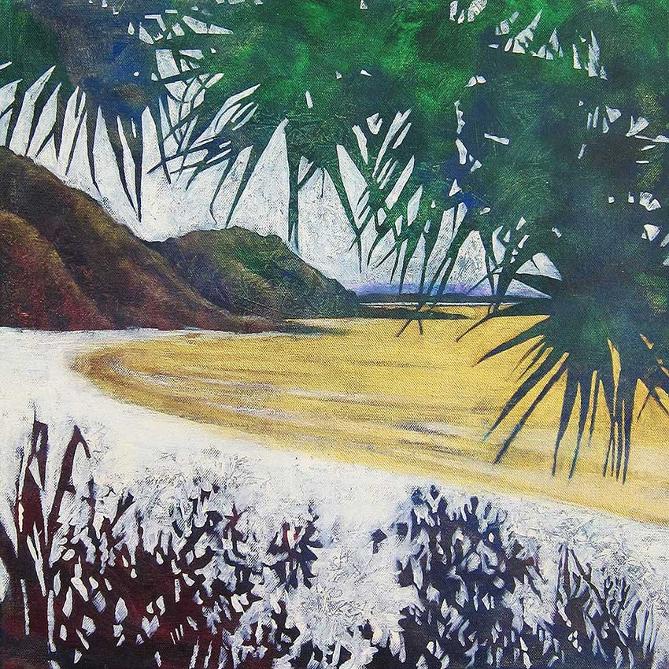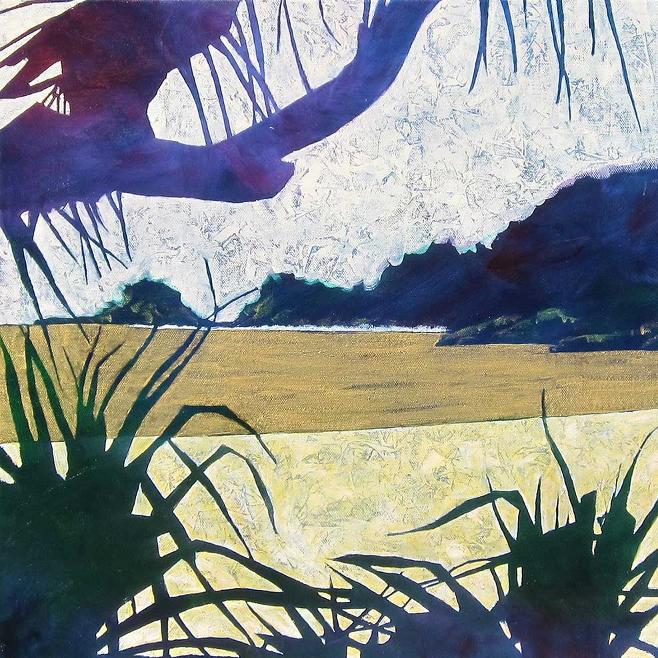 'The Pass - Byron Bay' Karyn Fendley 2015

acrylic on canvas h 45 cm x w 45 cm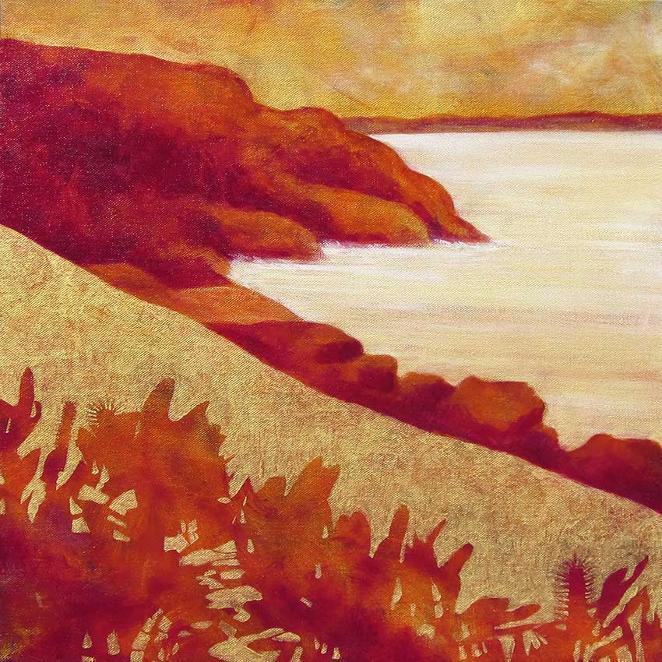 'Goanna Headland 1' Karyn Fendley 2015
acrylic on canvas h 45 cm x w 45 cm
SOLD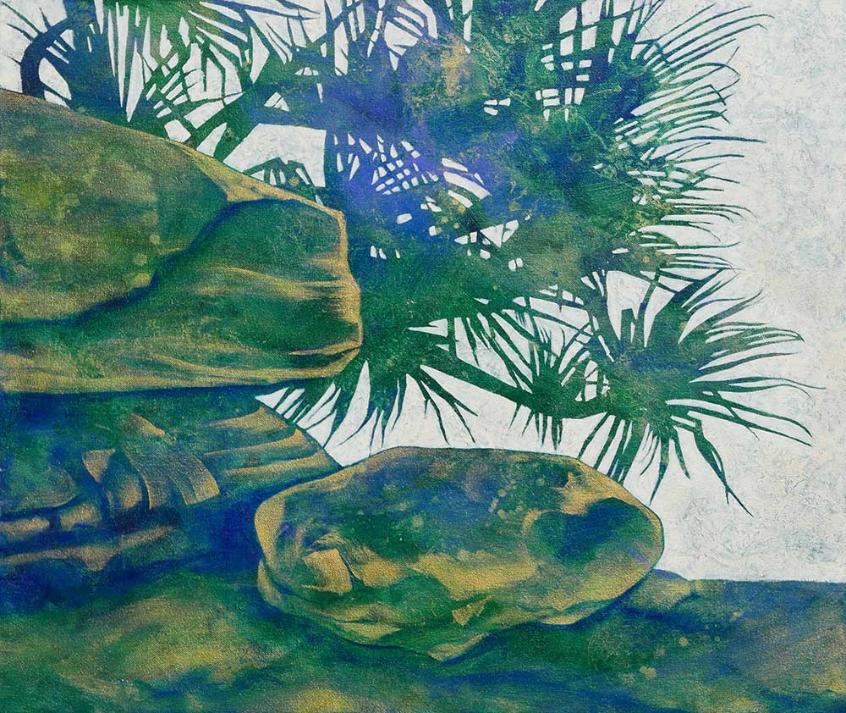 'Beach Day Dream' Karyn Fendley 2015
acrylic on canvas h 61 cm x w 71 cm
$1200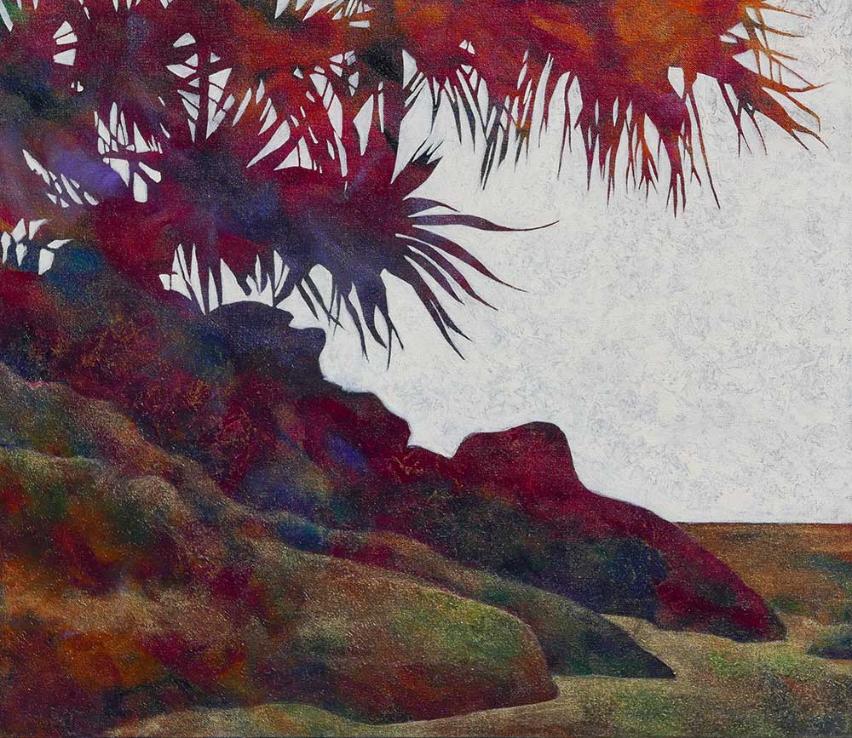 'A Quiet Secluded Beach' Karyn Fendley 2015

acrylic on canvas h 61 cm x w 71 cm
$1200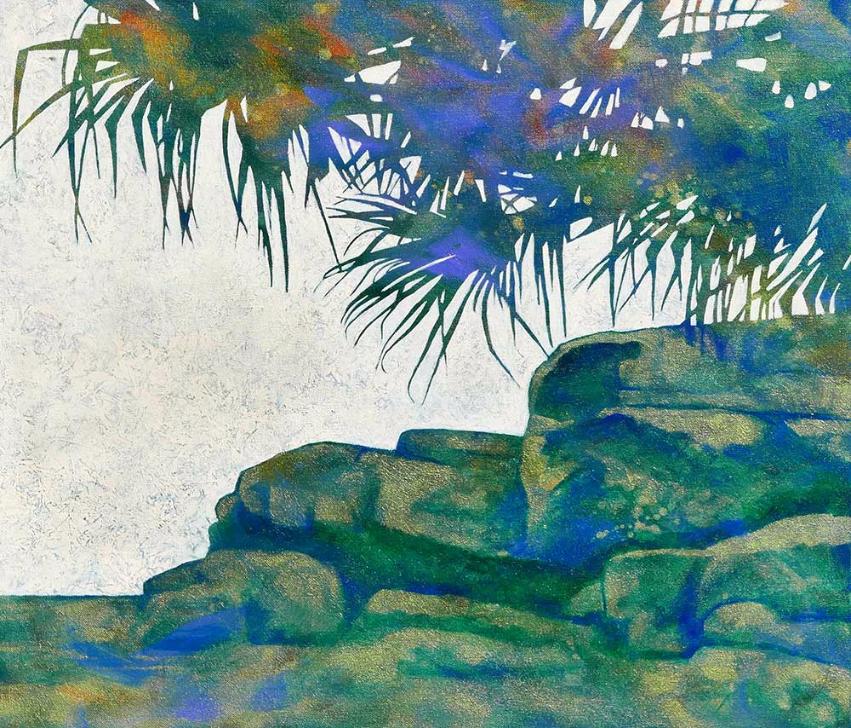 'Summertime Blues and Greens' Karyn Fendley 2015

acrylic on canvas h 61 cm x w 71 cm
$1200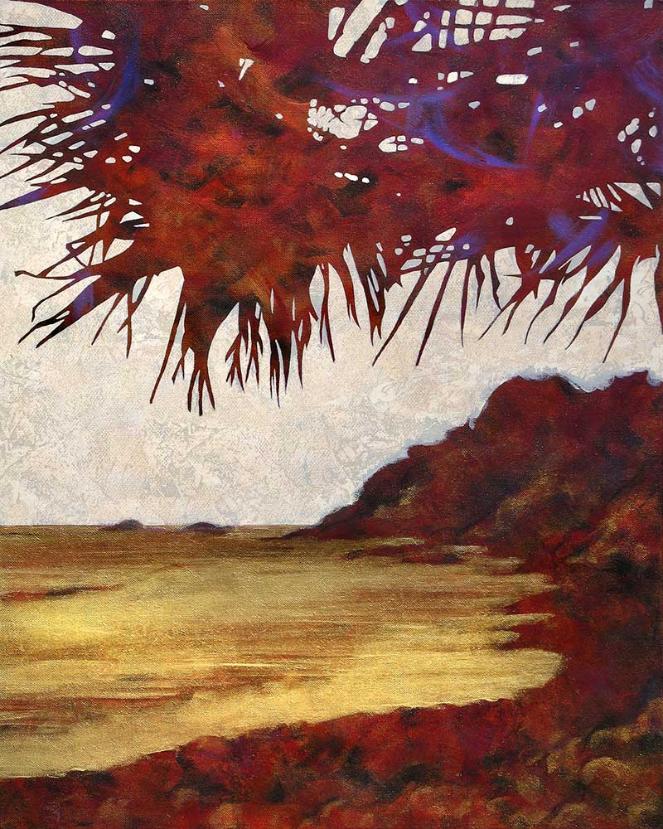 'Echo Beach' Karyn Fendley 2015

acrylic on canvas h 61 cm x w 71 cm
SOLD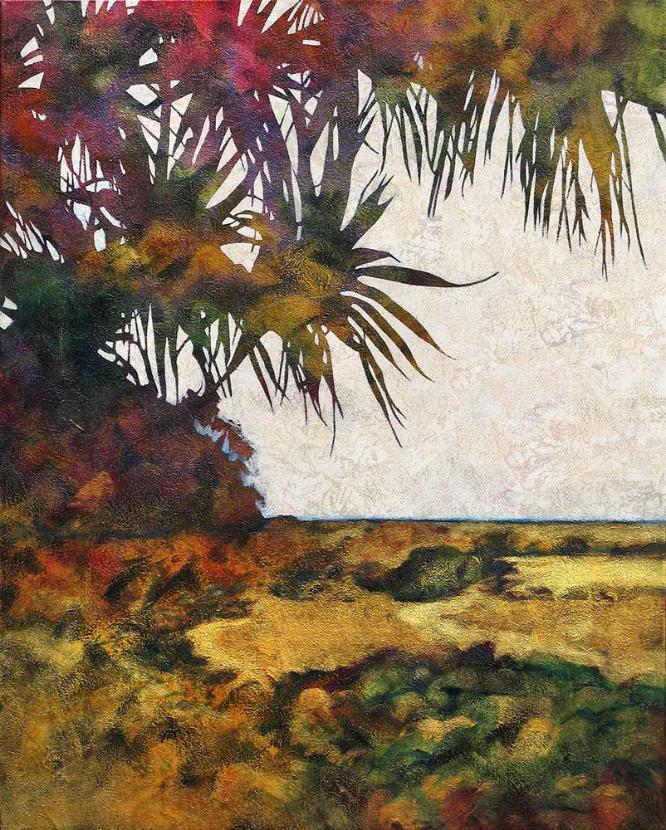 'Opal Beach' Karyn Fendley 2015

acrylic on canvas h 61 cm x w 71 cm
SOLD